Nur auf Englisch
Take your time and enjoy Slow Food
Fast Food: "Fast and cheap food offered by a restaurant" (As defined in one of the main French language dictionaries, "fast food" being used as is in French)
Slow Food: ??? (Has not been officially defined yet in France)
The concept of Slow Food has not (yet) entered the French dictionary. This is a pity, as it seems to be much more meaningful than the concept of Fast Food.
It is true that this concept is both more recent (it was created in Italy in 1986) and more complex to define than the concept of fast food.
Its literal explanation is not satisfying, as it would mean to eat or dine in at a slow pace.
Actually, Slow Food is more like a social movement, a philosophy, and a state of mind all together, sharing the values of gastronomy, culinary arts, and quality food.
It implies using fresh and seasonal products, ideally organic or from sustainable agriculture, favouring short distances and local producers, respecting the environment and biodiversity.
Therefore, Slow Food is quite the opposite of high-yield agriculture, industrial food and excessive consumption.
Slow Food prefers diversity to uniformity, variety to standardisation, quality to quantity, moderation to waste, homemade to industry, simple food to processed food, eating well to junk food. In short, the concept of Slow Food celebrates the time spent during a family dinner or while eating a meal with friends, rather than menus that are as quickly forgotten as they are swallowed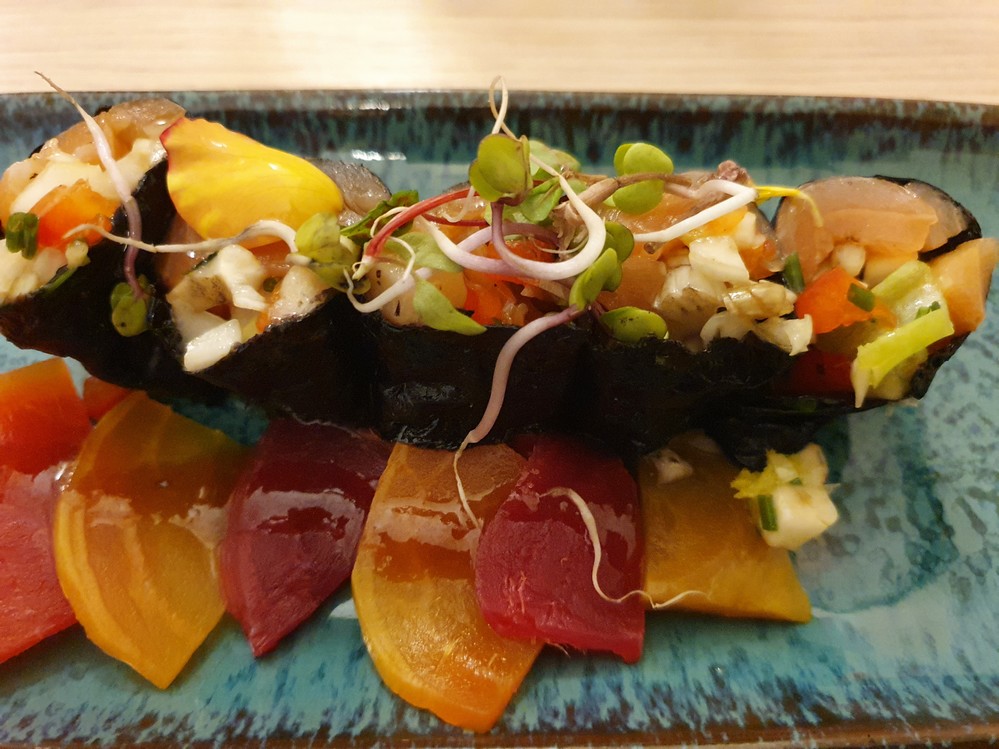 Slow Food has arrived discreetly in the Aube department, and especially in the area of Troyes La Champagne. It was not even identified as Slow Food. However, the concept is definitely present in the area.
To see it clearly, you would just have to look at the explosion of alternative methods of distribution in the last few years. These methods offer a way to avoid traditional distributors to all the consumers who are well-informed, while being assured of buying quality products, made by local producers.
For example, two groups of farmers have each opened a farmers' shop in the Troyes area, one in Saint-Parres-aux-Tertres (called "Tendance Fermière"), the other in Troyes (called "Passion Paysanne").
Many farmers still prefer direct sales at the farm, such as "Le Palais Fermier" in Grange-l'Evêque (in the hamlet of Macey and Saint-Lyé), "La Fille du Maraîcher" in Saint-Germain, "La Ferme du Pré Mazet" in Torvilliers, "la Ferme Razurel" in Saint-Léger-près-Troyes, "la Ferme de l'Allemagne" in Saint-Thibault, and the "Scop des Viennes" in Saint-André-les-Vergers (non-exhaustive list).
Some producers even offer their customers to pick their own fruits and veggies on their farm. For example, at "le Jardin de la Perrière" in Saint-Lyé, "les Vergers de Saint Julien" in Sainte-Maure, "le Jardin des Saveurs" in Saint-Léger-près-Troyes, and "la Ferme du Bornet" in Bouilly.
There are also greenhouses where people can come and do their shopping. For example, the greenhouses in Creney-près-Troyes, in Saint-Lyé and in Luyères.
Some farmers have decided to install vending machines filled with their products and those of their neighbours to facilitate reaching out to customers. For example, "la Ferme de la Diligence" in Aubeterre et Saint-Julien-les-Villas, "la Ferme des Nozats" in Torvilliers, "les Jardins de Villy" in Buchères, "la Ferme du Marraud" in Barberey-Saint-Sulpice (with a specialty: potatoes), "la Ferme de la Briqueterie" in Vauchassis and in Estissac (with a specialty: eggs). In these machines, you can find a bit of everything: bread, meat, fruits, vegetables, dairy products, drinks, pizzas, cooked meals and even fish, oysters, and seafood! You will find these in Pont-Sainte-Marie, at the Ecrevolles market, at the shop "Que du Bon"!
Other farmers have decided that the shortest distance between them and their customers is via… the Internet. You can order on an online shop and come to pick up your basket on a given day and at a given location. This system is now adopted by the "Drive Fermier" in Saint-André-les-Vergers, "La Ruche qui dit Oui !" in Pont-Sainte-Marie, Saint-Julien-les-Villas and Villacerf, and by the "Locavor" in La Chapelle-Saint-Luc, Clérey and Jeugny. You can even have your shopping delivered to your home or office thanks to the website "Patati et Patata".
However, some people will still prefer old-fashioned trade to e-shopping, in particular through the way of travelling grocery shops on wheels, like the "Camion de l'Epicière", in the Othe country.
Organic food enthusiasts will be delighted to know that several specialist shops are well established in Troyes La Champagne: the "Coopérative Hermes" (a real pioneer in the area), "Persil & Ciboulette", "Biocoop" and "La Vie Claire".
Finally, many producers actually mix several distribution channels, and many are still present at the markets. There are about fifteen in the Troyes La Champagne area, including four in the city of Troyes itself.
This article on Slow Food would not be complete without a tribute to all these farmers and producers who take the time to mature their products. In particular, the winegrowers of Montgueux who lovingly make champagne in their cellars, and the Pouillot cheese makers, whose cheeses are patiently matured, then sold in shops but also in a vending machine and on the internet!